We all want to live a significant story. The children we serve at VisionTrust do too. Spark a new story in the life of a child – read below to learn more!
Short-term mission teams provide the opportunity to meet expressed needs and create community that transcends miles. Whether you are an individual or a group, you are invited.
For children to thrive, they need the loving presence of God and others to bring light into their lives. You can be the match for one child through 1:1 child sponsorship.
We all know we should pray for children in need, but often lack the context, information, and knowledge to pray with purpose. We are here to help!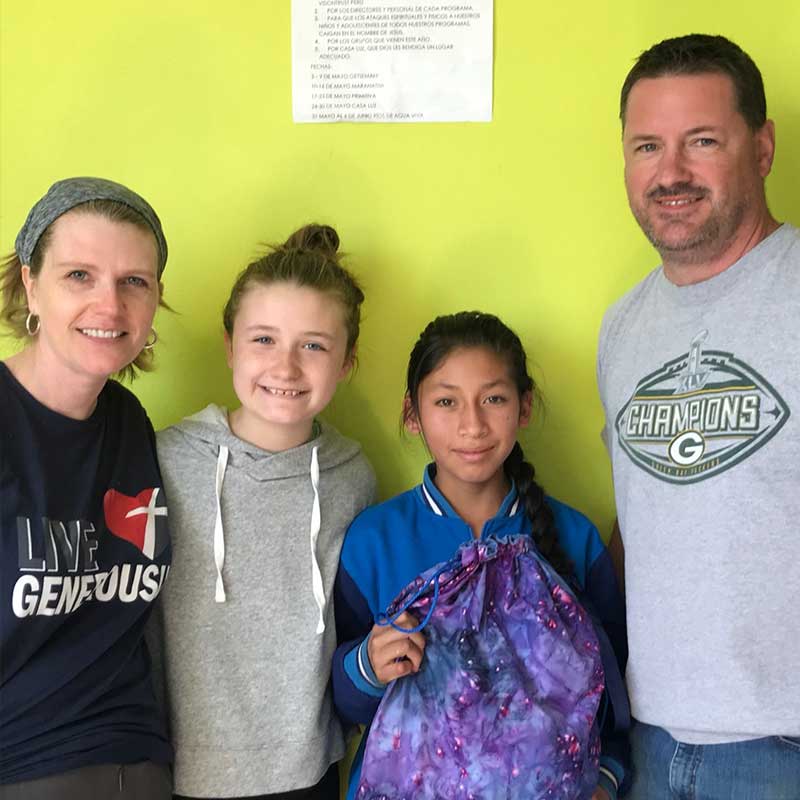 My heart has opened, my perspectives have broadened, and my understanding of God's love has deepened because of sponsoring a child.  And my heart overflows when my daughters write to and pray for their friends.
Want to impact a child's life? Sponsor a child.
Want to impact your own life? Sponsor a child.
Jeff Lovell
Sponsoring a child through VisionTrust has been so rewarding for our family.
Who knew that meeting a girl we only knew through a photo and letters would be so emotional. This is so much more than a "financial commitment"- it is a blessing! To have the opportunity to hear her story, hear her dreams for her future, meet her family- sponsoring a child is not about the donation, it is truly about the relationship.
Christina Oswald & Family
Sponsoring VisionTrust children has given back way more than we can ever give. For us it is way more than a financial contribution or assistance to Paterne, Cedric and Berenice. I thought I had life all planned out, we would have 2 children, a boy and a girl and live happily ever after. We suffered miscarriage and infertility and it took us 7 years to have our son Hunter. But God was faithful and not only did he give us Hunter, but 3 additional children to care for and sent us to Central African Republic to be forever changed.
Robin & the Frey Family